XYZ creates worlds. Pencils, paper, cameras and computers are the tools. Storytelling is the art.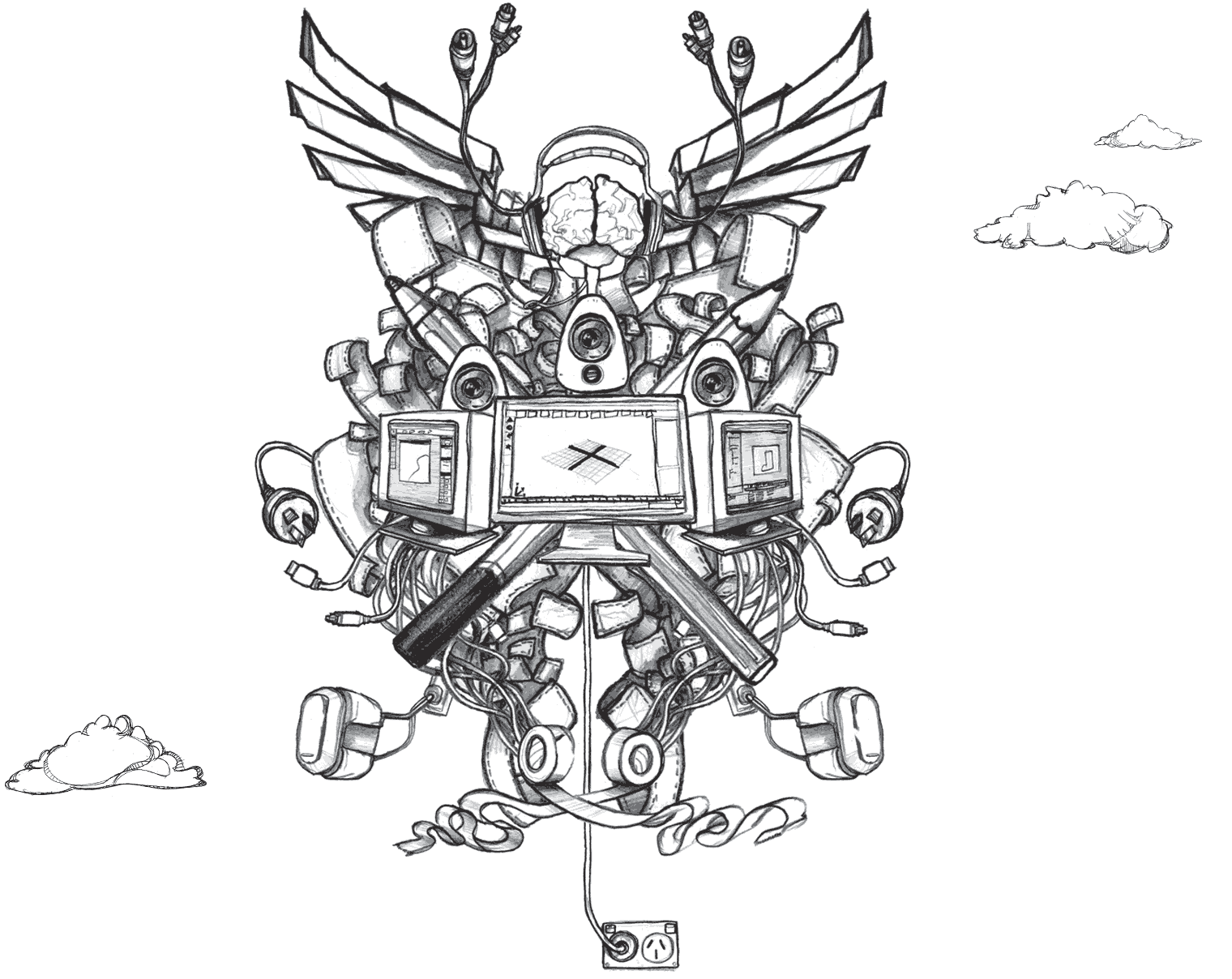 'Cream O' Crop'
motionographer.com
2x 'Motion Designer of Year'
Board Awards, New York
2x 'Hotshop of the Year'
Australian Creative, Sydney
3x 'Animation of Year'
Create Awards, Melbourne
'Music Video of Year'
Urban Music Awards, Sydney
'Commercial of the Year'
Phoenix Awards, Singapore
Awarded
ADC NY, Addys, Award, Boards, Cannes, Clio, Create, Epica, LIAA, MADC, Phoenix, UMA, Young Guns
Featured
Campaign Brief, Computer Arts, Contagious, Creativity, FXGUIDE, Motionographer, Stash, Shots
Exhibited
Annecy France, Artery Barcelona, Pictoplasma Berlin, Formavision NY, Semi-Permanent Sydney
Supporting
agIdeas International Design Forum
Melbourne International Film Festival
Sustainable Living Festival
Melbourne ~ New York
Founded
2003
Taking its name from the possibilities of cartesian space, XYZ is a studio specializing in the art of commercial animation. Defined by its directors, each holds raw talent in multiple disciplines: all are hands on, all are technical, all are designers but of most importance, all are
exquisite storytellers.

At XYZ, story always takes the lead. It motivates everything: technique, tone and tempo. We find animation formed this way is original and entrancing and able to change minds. Which is how we love to work - as artists inventing new worlds for the worlds coolest brands.

"With a host of talented directors and its 'always original' ethos, XYZ Studios is a creative giant. The company focuses on creating worlds and telling stories, no matter the tools it uses. And it does this like no other. Borders, conventions and perceptions mean little to this talented bunch, who continue to throw caution to the wind and invent fascinating worlds for their characters to live in."

Larissa Meikle, Editor, Australian Creative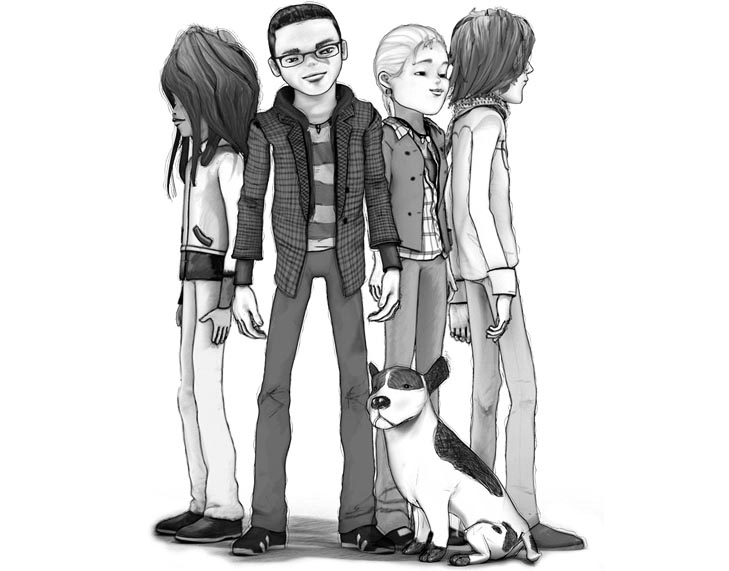 XYZ was founded in 2003 by Tim Kentley-Klay, somewhat foolishly. He had no training in animation nor did he know a single person in advertising. But he did have a passion for story and a belief that original ideas demand an original depiction. This philosophy together with a hands on approach and a lot of late nights led to a prolific body of distinct work with recognition coming by Motionographer as 'Cream O' Crop' and 'Hotshop of the Year' at the Australian Creative Awards. Perhaps not so foolish after all.
Tim's approach while often organic, is not style driven but idea driven: it's about depicting the idea in a relevant yet startling way. This instinct has seen Tim work with agencies such as BBDO New York, GS&P San Francisco, W+K London, Grey Amsterdam, Leo Burnett Sydney and GPY&R Melbourne directing national and global campaigns for brands such as McDonalds, Comcast, Honda, Visa, Yellow, Unilever, Havaianas and Chrysler.
Personally, Tim has booked over 50 awards including Boards 'Motion Designer of the Year', Urban Music Awards 'Music Video of the Year', Phoenix Awards 'Best New Director' and 'Commercial of Year (Animation)', London International 'Best Direction' and 'Best Animation' and 3 time Create Awards 'Animation of the Year'. Tim has spoken at events such as Junior and Semi-Permanent with his work exhibited at Pictoplasma Berlin, Formavision New York and Huesca Barcelona. If you have a script that is heading into the unknown, then Tim is the director to take you there.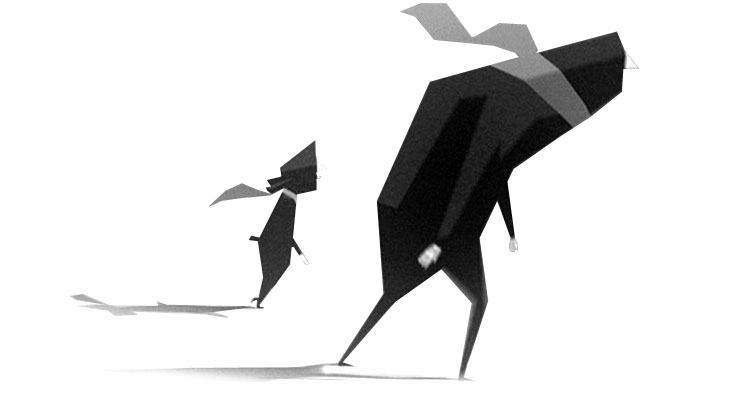 "Transfixing" is how the shortoftheweek.com editor described Eran Hilleli's film 'Between Bears' when he listed it in his top 10 of 2011. Not alone in accolades, 'Between Bears' was one of the most noted pieces of contemporary animation in 2010 – perhaps best recognised by taking out 'Best Animation' at the inaugural Vimeo Awards in New York. We are duly proud to announce that Eran has joined XYZ in 2011 for worldwide commercial representation.
A graduate from Bezalel Academy of Art and Design, Hilleli's directing style is evocative yet defined by simplicity. He has a great appreciation for pieces that leave space for the audience to fill and feel. As with his other works ('Three and a Half Seconds About Life', 'Knowledge of the Cone' and 'Inside/Out'), Hilleli employs minimalism with an incredibly strong design aesthetic driven by haunting story telling. Already noted across the blogosphere on Motionographer, Shots and Stash Eran is the definition of a director to watch. Stay tuned.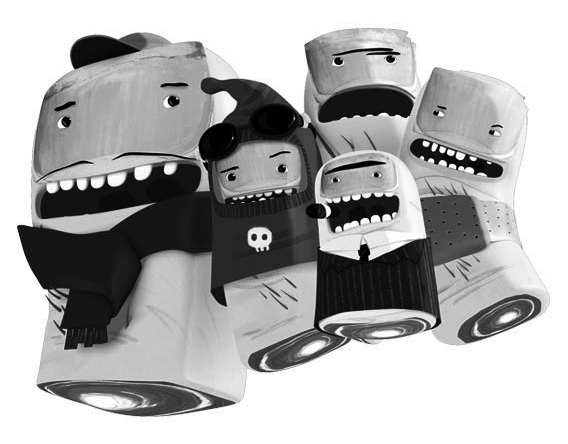 Directing duo Luca&Sinem's work features quirky, loveable and eccentric character designs. This, combined with a raw directing style, keeps audiences transfixed.
The talented pair met at the New Academy of Fine Arts in Milan. Their work has been featured in leading publications such as Moving Graphics, Icon and Shaffas Toybook. Alongside stunning commercial projects, they create their own short films, with their latest offering 'Fingers Tale' selected for the illustrious Pictoplasma.
Luca&Sinem's films are grounded in character driven storytelling and employ a mix of illustration, 3D and 2D highly stylised animation techniques. Book them on your campaign, you will love the result as much as your audience.
'SPECIAL SELECTION' TORONTO ANIMATION ARTS FESTIVAL 2014
'OFFICIAL SELECTION' PICTOPLASMA 2013
'OFFICIAL SELECTION' ATLANTA FILM FESTIVAL 2014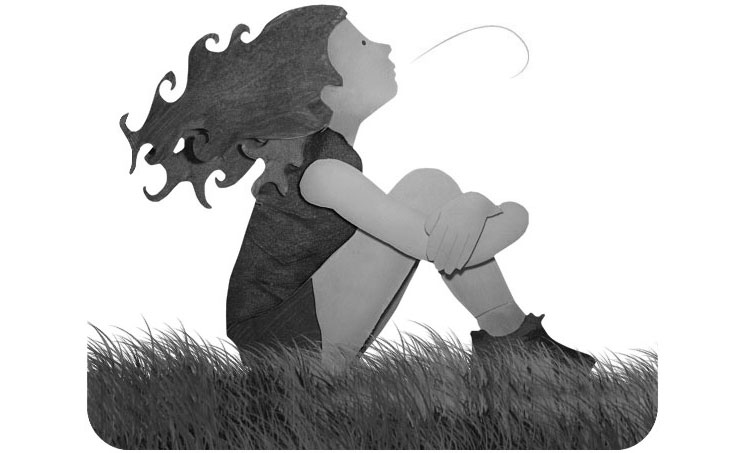 Following his success as 'Motion Designer of the Year' at the 2009 Boards Awards in New York, and 'Young Creative Achiever of the Year' at the Australian Creative Hotshop Awards in 2010, Stevie has cemented his reputation as an outstanding director with an impressive portfolio to boot.
He has consistently delivered standout integrated campaigns including work for Leo Burnett Sydney for WWF, Saatchi&Saatchi Beirut for Zain, Ogilvy Pakistan for Coca Cola, and FCB Shanghai for Oreo. These works have won at Clio, AWARD, Art Directors Club New York and MADC. Stephen's style is intricate, layered and dynamic. He is at home with animation, live-action or a mix between the two and always keeps his eye on telling a fantastical story.